As you all know, the quote that truly fits us is "Girls with champagne lifestyles, but beer budgets." We are privileged enough to have some great pieces from different designers, but sometimes stores get a little too "price happy." Here are some great alternatives that are a great add to any closet!
Dior vs. Quay
Dior brought a modern look to sunglasses a while back; from Kylie Jenner to Rihanna, everyone is sporting these sleek sunnies. Not many people are willing to splurge on an object that could be misplaced so easily. Quay offers an unimaginable amount of sunglass styles, their Kosha sunglasses share many similarities with the "Dior So Real" and they are sold at Urban Outfitters.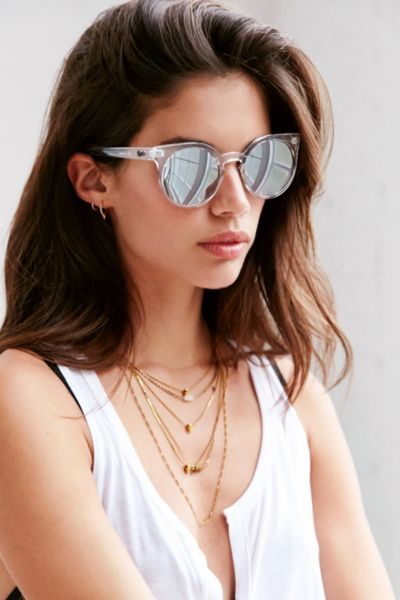 Hermès vs. Tory Burch
The Hermès Enamel Clic Clac H bracelet completes any outfit, sadly the iconic look comes with a high price. Tory Burch offers a strikingly similar cuff that is much cheaper. You can achieve the same look and also keep your wallet full.
Aquazzura vs. Free People
I am in love with the Aquazzura Sexy Thing Booties, but sadly I won't be seeing them i my closet anytime soon. Free People has recently come out with heels that have many similarities to the Aquazzara. My friend owns the Free People Satine Heel and is head over heels with them!